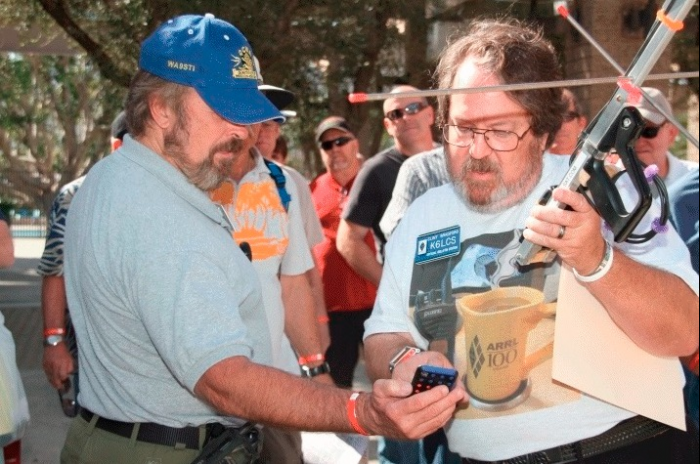 Work Amateur Satellites With Your HT!
by CLINT BRADFORD, K6LCS
Let's work ham satellites with your HTs! This presentation has been well-received by more than 80 clubs and conventions. Clint's session has been written up in CQ Magazine, the AMSAT-UK Newsletter, on two of Bob Heil's HamNation podcasts, and other print and online outlets
Clint has orchestrated an ARISS contact  – where students spoke to an astronaut who was aboard the ISS at the time! Clint still performs activities as a liaison between NASA, the ARISS team, and schools coordinating amateur radio contacts with the International Space Station.
Clint is a registered ARRL Educator, and benefits of AMSAT and ARRL memberships are covered in the presentation. He is also an ARRL Diamond Club member and Legacy Circle Club member. Professionally, he has worked both the commercial side (for Motorola) and the amateur side (HRO) of the two-way radio industry. This presentation will be his 90th on the topic – and NO ONE has fallen asleep in one yet!  Clint not only educates but also entertains: Chances are you'll win a "trivia question"
prize before the show is over!
Clint will be demonstrating working satellites a few times this day. Click here to see PDF of the schedule..