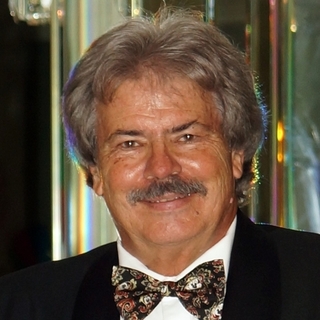 First licensed in 1963, Chip has been an Extra Class licensee since 1968., and he lives in Garden Grove, CA with his wife Janet, KL7MF. Chip received his B.A. and M.B.A. degrees from the University of Washington, and upon graduation he moved to Tokyo as he embarked upon a three-decades-long career with Yaesu Musen Co. and Yaesu USA. After more recent stints with Heil  Sound, Ltd. and CQ Communications as Director of Sales, Chip now does I.T. work for HRO, and is in frequent demand as a Master of Ceremonies and/or speaker at conventions throughout the country.
Chip has operated from a number of countries, including China (1984) as BY1PK, Cuba in 1994 and 2003 as COØFRC and COØUS, along with many countries in the Caribbean and the Pacific. In 1990, Chip and his teammate Mike Wetzel, W9RE received Silver Medals at the first World Radiosport Team Championship, held in Seattle in conjunction with the Goodwill Games. In 2005, Chip and partner Ken Miller, K6CTW made an appearance on The Tonight Show with Jay Leno on NBC, competing with  (and defeating) the U.S. champion cell-phone text messenger in a message-completion speed contest.
In May of 2008, Chip was inducted into CQ Magazine's Amateur Radio Hall of Fame.