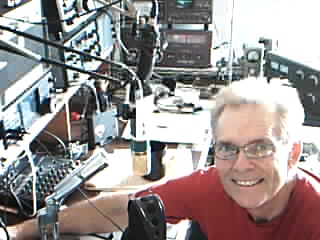 Bob Brehm, AK6R
Chief Engineer, Palomar Engineers, Inc.
HF Antenna Optimization Workshop
Would you like to improve your antenna system, eliminate interference to electronics devices and reduce receiver noise to hear more stations? Maybe you're ready to try a different antenna and want to learn how to properly install it. This workshop shows you how to optimize verticals, dipoles, end fed and ladder line antennas and improve station operation using noise filters, feed line chokes, line isolators, static bleeders, and impedance transformers specifically designed for each antenna type.
Biography:
Bob Brehm, AK6R is Chief Engineer of Palomar Engineers (Palomar-Engineers.com), and has been a ham for over 50 years with experience in contesting, RTTY, amplitude modulation, vintage radio restoration, boat anchors, linear amps and unique antennas. He is active on 3.870 AM and 3.895 Vintage SSB as well as other nets offering his expertise to new and old hams alike.